Dubbing is the post-production process of recording and replacing voices on a motion picture or television soundtrack subsequent to the original shooting. The term most commonly refers to the substitution of the voices of the actors shown on the screen by those of different performers, who may be speaking a different language. The procedure was sometimes practised in musicals when the actor had an unsatisfactory singing voice, and remains in use to enable the screening of audio-visual material to a mass audience in countries where viewers do not speak the same language as the original performers. "Dubbing" also describes the process of an actor re-recording lines spoken during filming in order to improve audio quality or reflect dialog changes.
Duration of the course Six months to One Year.
Introroduction to sound.
Basic knowledge of Voice Dubbing.
Voice Recording Technique in Studio.
Voicing i.e Voice manipulation.
Fundamental of Sound Recording
Dubbing for films,cartoon films,T.V.Serials Practice.
Understanding Studio Microphones.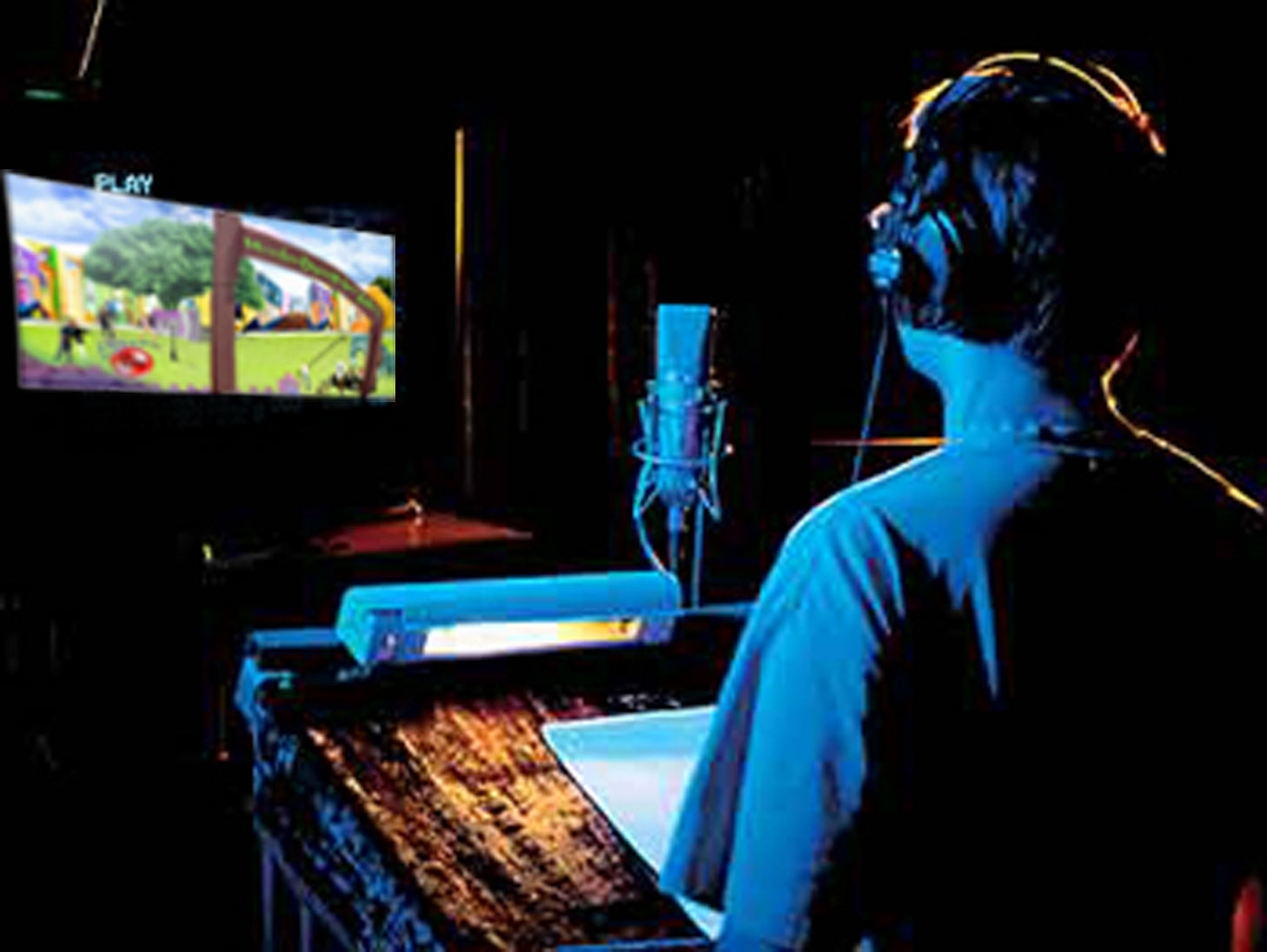 We will provide you the opportunity to work as an Anchor and we will give you enough practice of dubbing in studio,we will creat a Resume tape (show reel) for demo which will be demonstrate your talent to others.