17th march 2012

Sachin's 100th ton goes in vain, India mauled by B'desh
Clinical show by Mushfiqur Rahim and Nasir Hossain helped Bangladesh pull off a sensational 5-wicket victory over India in Asia Cup in Mirpur on Friday.
No bold reforms, Pranab opts for cautious steps to bolster growth in budget
The govt avoided bold reforms in its budget, opting for cautious steps to shore up growth and modest targets to rein in a deficit after series of political setbacks. New income tax slabs for 2012-13
Cinema and films, LCD and LED TVs, bicycles, housing society charges, LPG, mobiles, medicines for treating cancer and HIV to cost less now.
Budget 2012 and its impact on NRIs Pope's meeting with Fidel Castro is a 'possibility' Govt seeks tax law change after Vodafone verdict Narendra Modi on Times' cover page Rushdie to speak in Delhi despite Muslim anger
Date : 6th March 2012
Mumbai
Election results: Mulayam dethrones Mayawati in Uttar Pradesh
LUCKNOW: Mulayam Singh Yadav's Samajwadi Party swept to power jolting Congress party and the BJP in UP assembly polls, the results of which are a setback to Rahul Gandhi, who acknowledged the "defeat".

Final Update

UTTAR PRADHES (403) (Win)

First Position SP 224

Second Position BSP 80

Third position BJP 47

Fourth Position Cong+/ 37

Others 15

PUNJAB (117 ) (Win)

First Position SAD 56

Second Position Cong 46

Third position BJP 12

Fourth Position Cong+/ 37

Others 3

GOA (40) (Win)

First Position BJP 24

Second Position Cong 9

Others 7

UTTARAKHAND (70)(Win)

First Position Cong 32

Second Position BJP 31

Others 7

MANIPUR (60)(Win)

First Position Cong 42

Second Position TMC 7

Third position PDF 1

Others 10
SP likely to form next govt in UP, may not need Congress
43 min ago
SP seems to be getting support across the state & all castes & communities, BSP has suffered losses everywhere but seems to have retained its Dalit base.
Results a big blow to Rahul Gandhi, Cong
SAD-BJP maintains lead in Punjab, Congress catching up
1 hr ago
Cong spokesperson Abhishek Singhvi said that results in Punjab, where it was trailing behind the ruling
Akali Dal-BJP combine, were "extremely baffling".
Uttarakhand election results: BJP, Congress in neck-and-neck race
1 hr ago
A close battle is on between the BJP and the Congress in Uttarakhand. The fate of chief minister B C Khanduri
will be decided today.
just now
Breaking News:

Live elections results 2012: SP surges ahead in UP | SAD-BJP takes decisive lead in

Punjab | Close fight between Congress and BJP in Uttarakhand | Congress leading

in Manipur
Election results: SP ahead in UP, Rahul fails to charm
54 min ago
SP has surged ahead in UP while the BSP, which started on a poor note initially, has made gains to
emerge second as per trends from the
Punjab elections: SAD-BJP alliance ahead in early trends
31 min ago
The ruling SAD-BJP alliance was ahead in Punjab while Congress was trailing as per early trends
available in the counting of votes .
Uttarakhand election result: Close battle between Congress & BJP
19 min ago
A neck-and-neck race is on between the BJP and the Congress in Uttarakhand. The fate of chief minister
B C Khanduri will be decided today.
date 5th march 2012
Mumbai
Everyone supported us, cautious Mulayam says
| 4 hrs ago
Samajwadi Party chief Mulayam Singh Yadav declined to comment on the likely electoral outcome
Tuesdaybut said "all sections" supported his party.
Obama meets Netanyahu, says diplomacy is best way to resolve Iran nuke crisis
3 hrs ago
President Obama assured Israel's visiting leader that the United States "will always have Israel's back,"
in a display of unity between allies who often disagree.
One in three British teenage girls 'sexually assaulted'
2 hrs ago
A survey has found that a third of teenage girls become victims of sexual violence by their boyfriends.
Experts fear that some don't even realise they are victims.

Katrina offered 1 crore for a ramp walk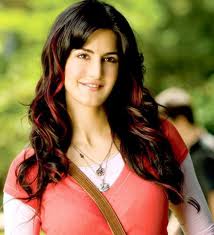 It has only been a few months since Kochi got a glimpse of Bollywood star Shah Rukh Khan when he came over to inaugurate a showroom. While the hoardings have not yet come down, it is time for the city to meet yet another top star from B-Town. Katrina Kaif will be making a brief visit to Kochi to walk the ramp at an upcoming fashion do, to be held on March 25.Those involved with organizing the do tell us that Katrina is allegedly being paid as much as `1 crore to be on the ramp for exactly 10 minutes.
Surveys point to election blow for Gandhis
NEW DELHI - Rahul Gandhi failed to deliver the election comeback he had promised for the Congress party in the politically crucial state of Uttar Pradesh, according to voter surveys released after the phased, month-long poll ended on Saturday.
04 Mar 2012
Blast at Congo Republic's Brazzaville arms depot kills hundreds
BRAZZAVILLE/KINSHASA - Around 200 people were killed on Sunday when an arms dump exploded in Brazzaville, ripping apart a nearby neighbourhood in the Congo Republic's capital, medical and local authorities said.
World 04 Mar 2012
Italy says India move to jail sailors 'unacceptable'
ROME - Italy said on Monday it was very concerned over what it called an "unacceptable" decision by Indian authorities to jail two Italian marines who had been held in a police-guarded guest house for allegedly shooting two fishermen.
05 Mar 2012
Services sector loses some steam in February: poll
BANGALORE - India's services sector lost momentum in February and firms shed workers for the first time in three months despite growing more confident about the year ahead, a business survey showed on Monday.
Business, Economy 05 Mar 2012
Syria extends crackdown, refugees flee
AMMAN - Syria's military pursued a crackdown on rebels on several fronts on Monday, days after eliminating an opposition bastion in the central city of Homs following a 26-day siege, activists said.


Date:4th March 2012
Mumbai
Aus 321/6(50) | SL 306/10(49.2)
Aus won by 15 runs. Man of the Match: David Warner
Kingfisher crisis: No talk of shutdown, says top official
2 hrs ago The cash-strapped airline today said it was in talks with tax authorities to get the accounts of the Kingfisher Airlines unfrozen and asked its pilots to fall in line.
Exit polls best for entertainment channels: CEC Quraishi
1 hr ago

Taking a dig at exit polls, chief election commissioner SY Quraishi tweeted: "Opinion and exit polls should at best be on entertainment channels"
Congress should tie up with BSP: Beni Prasad Verma
3 hrs ago Mayawati is thousand times better than Mulayam Singh Yadav as she has been able to bring down the crime rate, Union steel minister Beni Prasad Verma said.
I'm entertainment, says Vidya Balan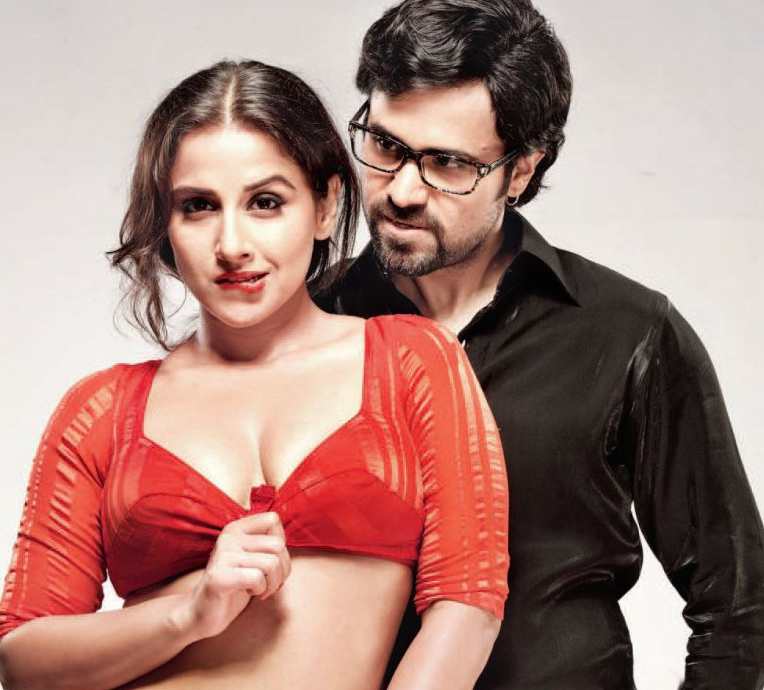 "There was no other way to do that role because South Indian heroines, especially in the '80s, were just that way," she says. "Though they were heavy, they were perceived as the sexiest. Silk was big and yet she oozed sexuality. I had to be like her, physically. The line that separated me from the character started blurring. A famous actress called me after watching No One Killed Jessica and said - You have tasted blood now...hereon, you will seek the same high in every role. I love it when I don't know where I end and the character begins. It spurs you on to ensure that you feel like a totally new person in every film."
Sports
Aus 321/6(50) | SL 306/10(49.2)
Aus won by 15 runs. Man of the Match: David Warner - scorecard 


Their 4-0 Test humiliation included defeat by 122 runs in Melbourne, innings losses in Sydney and Perth and a 298-run thrashing in Adelaide. 

M.S. Dhoni's men set out to prove their doubters wrong in the triangular one-day series against Australia and Sri Lanka. After all, they were the reigning World Cup champions. 

Yet India again failed to measure up and despite an astonishing Hobart run-chase where they reeled in Sri Lanka's 320 with 80 balls to spare to give them late hope of squeezing into the finals, they ultimately missed out. 

There have been calls back home for India's ageing stars -- Rahul Dravid, V.V.S. Laxman, even Tendulkar -- to move on and questions over the strategy and approach of skipper Dhoni and the batting lethargy of Virender Sehwag. 

Former captain Sunil Gavaskar even questioned whether the Indian team was hurting enough from the crushing losses they endured.